Although it may not feel like Autumn to us Chicagoans (seriously with this 90 + degree weather), Fall is definitely upon us.
With all the Fashion Week buzz and prep for the school year, it seems that Fall is the start of anew. What better way to embrace the cold than with some things to look forward to on a bucket list!
Official notebook for my bucket list
Below are some goals that I think will make a transformative season for me, and hopefully you all can apply them to your season or put a spin on them! Here we go:
Make At Least 5 Recipes From Cookbook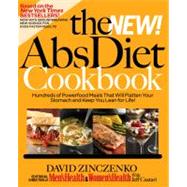 I bought this amazing cookbook as a suggestion from a friend and have tagged basically every page. They have everything from 'Grown Up Grilled Cheese' to 'Bomb Breakfast Wraps'. The best part? They're ALL good for you! I just have to actually make these dishes instead of stopping at the Dollar Menu...
Be EXCELLENT At Work
Seems kind of redundant, but making real goals for yourself at work takes away from the cycle of getting up, going to sit at a desk, going home to sleep and repeat. It makes work exciting and you get to push yourself to achieve extraordinary goals. The bonus? You might actually get a bonus (or a raise) at the gig.
Make At Least 4 Fall Staple Fashions
I keep putting off sewing because of all the things I can buy from a store that rhymes with 'smorever funny one' on my way home. Lazy, right? My goal is to make what I see in the window everyday and put a spin on it! Also, sewing 101 isn't as hard as it looks! I've learned a lot of cool tips on
YouTube
.
Keep Trying New Forms Of Exercise
I'm in a
Bar Method
mood as of late, but I've tried running, Bikram Yoga, NTC classes, sculpt and toning at Core Power and more. It's all about finding something to keep your attention and getting you excited to move.
I'm sure my list will get longer as the season passes, but what are some of yours? Share with me in the comments and remember to make attainable goals for yourselves. Once you get in the habit of crossing items off your list, I'm sure you'll feel unstoppable and want to conquer more. ;)
Until next time!
-TLW